Essay
The Big 5, an association of Philadelphia-area college basketball programs that have competed locally while also belonging to different conferences, formed in 1955 among five universities: La Salle, Penn, Saint Joseph's, Temple, and Villanova. Showcasing the basketball talent of the region, the round-robin doubleheaders between Big 5 teams have attracted raucous fans and produced intense rivalries.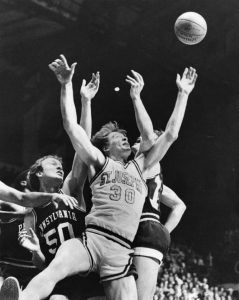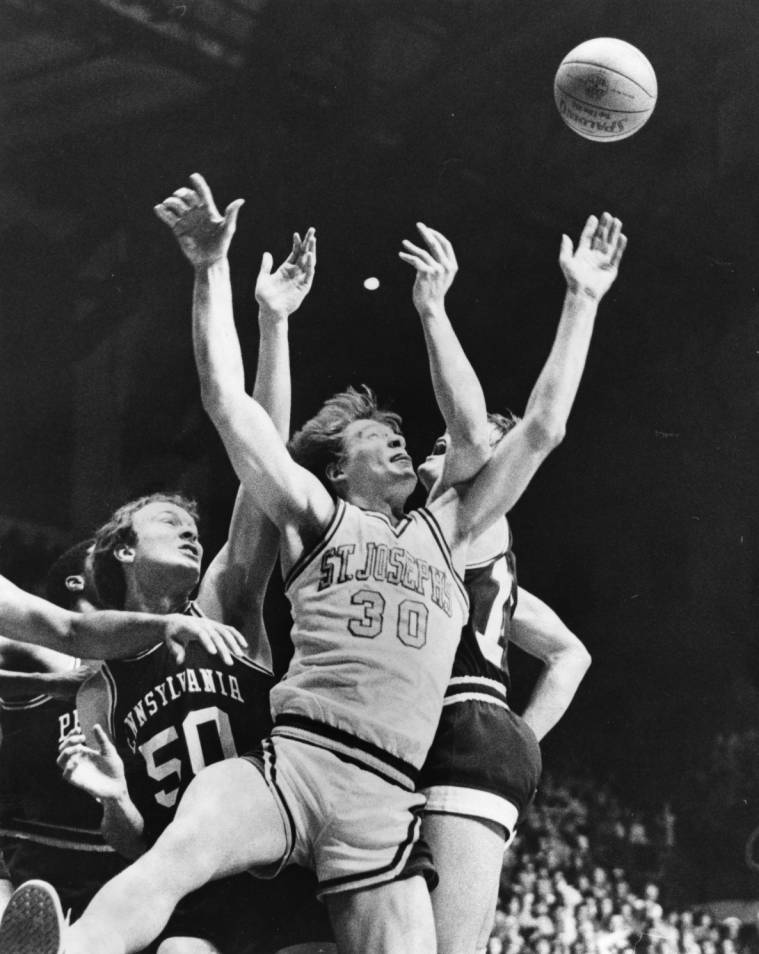 The competitors in the Big 5 have included some of the nation's strongest men's basketball programs, including teams that made it to the NCAA Final Four (Saint Joseph's in 1961, Penn in 1979, and Villanova, which advanced to the Final Four in 1971 and won the NCAA title in 1985 and 2016). Big 5 teams also excelled in the NIT (National Invitation Tournament), including champions Temple in 1969 and Villanova in 1994 and finalists La Salle (1988) and Saint Joseph's (2005). Among women's teams, which began to complete in the Big 5 in the 1970s, Villanova reached the NCAA tournament ten times.
Big 5 players with roots in Philadelphia basketball added to the games' hometown appeal. Lionel Simmons (b. 1968) led South Philadelphia High School to the Philadelphia Public League Championship before going on to play for La Salle. Ed Pinckney (b. 1963) played in the Sonny Hill League during the summer before going to Villanova. Joe Bryant (b.1954), who starred at John Bartram High, led the La Salle Explorers to the 1975 NCAA tournament; his son Kobe (b. 1978) later went straight from high school to the NBA. Some Big 5 players also advanced to Philadelphia's professional teams. Matt Guokas (b. 1944) of Saint Joseph's played on the 1966-67 Philadelphia 76ers championship team, which also included Philadelphia native Wilt Chamberlain (1936-99).
From the time of its formation until 1986, the Big 5 played in the University of Pennsylvania's Palestra arena, which expanded in 1955 to 9,100 seats. The participating colleges shared the profits after reimbursing Penn for the building's maintenance. In 1986, the games shifted to the gyms at individual campuses, with each team playing a Big 5 game at home and the rest on the road. Villanova withdrew from the round-robin in 1991, claiming it could not fit Big 5 games into its nonconference schedule, but resumed participation in 1999 after a coaching change.
Despite the universities' memberships in different conferences (in 2015-16, Ivy League for Penn, Big East for Villanova, Atlantic 10 for Saint Joseph's and La Salle, and American Athletic for Temple), the teams continued to play round-robin games and declare a City Series Champion. A great rivalry developed and became nationally known for competitive games and civic pride.
Karen Guenther is Professor of History at Mansfield University and author of Sports in Pennsylvania (2007), published by the Pennsylvania Historical Association. (Author information current at time of publication.)
Copyright 2016, Rutgers University
Backgrounders
Connecting Headlines with History