Essay
The Philadelphia Story (1939) is a comedy of manners presented as a three-act play set in the late 1930s in a magnificent mansion in Philadelphia's western Main Line suburbs, a location of wealth and exclusivity. Written by Philip Barry (1896-1949), a prolific dramatic and comic playwright, The Philadelphia Story centers on the lives of an upper-class Philadelphia family, the Lords. The play, the longest-running and most popular by Barry, also became a movie in 1940 and inspired a second film adaptation, High Society, in 1956.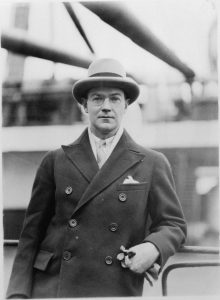 The main protagonist of the play is Tracy Lord, who was inspired by Philadelphia socialite Helen Hope Montgomery Scott (1904-95), whom Barry knew from his acquaintance during college at Harvard with her husband Edgar Scott (1899-1995), heir to the Pennsylvania Railroad fortune. At the Ardrossan estate in Villanova originally built for her parents, Hope Montgomery Scott hosted such notables as the Duke of Windsor and other Main Line millionaires.
Barry wrote The Philadelphia Story with Katharine Hepburn (1907-2003) in mind after observing her falling star in Hollywood in the summer of 1938. Before completing the play, Barry met with Hepburn, studied her mannerisms, and obtained her input. With a background similar to the Tracy Lord character—she was brought up in an affluent household in Hartford, Connecticut, and graduated from Bryn Mawr College on the Main Line—Hepburn was ideal for the play.
1939 Premiere
Produced by the Theatre Guild, the original Broadway show, which premiered at the Shubert Theater in March 1939 and continued until March 1940, had a 417-performance run. The show continued on the road for an additional two years. Besides Hepburn, the original play starred Joseph Cotten (1905-94) as C.K. Dexter Haven, Van Heflin (1908-71) as reporter Macauly (Mike) Connor, Frank Fenton (1903-71) as George Kitteredge, and Shirley Booth (1898-1992) as Elizabeth Imbrie.
Set during preparations for Tracy Lord's upcoming wedding to George Kittredge, the play centers around Tracy, a rich young Philadelphia divorcee engaged to Kittredge, a self-made millionaire attempting to be accepted into high society, and her family. The Lord family is composed of Seth and Margaret, Tracy's parents, who are separated because of Seth's extramarital affairs; Sandy and Dinah, Tracy's younger brother and sister; and Uncle Willie, who ends up pretending unsuccessfully to be Tracy's father.
The action of the play occurs when Dinah invites C.K. Dexter Haven, Tracy's ex-husband who is still in love with Tracy, to the nuptials, and Tracy's estranged father arrives uninvited. An additional conflict arises as the Lord family discovers that Destiny magazine is in the process of running an article about patriarch Seth Lord's adultery. The Lord family fears that their privacy will be breached and attempts to resolve the situation. Sandy Lord, editor of the Saturday Evening Post, solves the situation, not wholly to Tracy's satisfaction, by inviting the Philadelphia-based magazine to cover the wedding instead. Two of the magazine's staff, Mike Connor, a reporter, and Liz Imbrie, the photographer, arrive to report on the wedding.
Different Worlds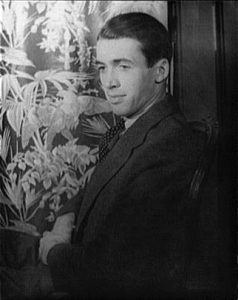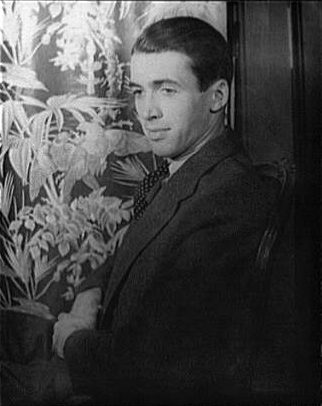 Eventually, Tracy becomes infatuated with Mike, who is also a writer, and he fancies himself in love with her. The two are from different worlds, but connect on a human level as he, unlike Kittredge, sees her as a human being and not as someone to worship or to help raise his position in society. Because of his interest in Tracy, Mike agrees to blackmail Destiny magazine editor Sidney Kidd with Sandy Lord, so that he leaves the Lords alone. Tracy's infatuation leads to her skinny-dipping with Mike and being discovered in a compromising situation by both her finance, Kittredge, and her ex-husband, Dexter. Ultimately, because of the incident, Tracy and Kittredge break off their engagement and Tracy remarries Dexter.
Tracy is presented as a character full of prejudices. Both her father and ex-husband confront her about her intolerance of others' weaknesses. Her estranged father blames Tracy for being unforgiving and too critical of people, revealing the roots of the strained father-daughter relationship. Tracy's confrontation with Dexter reveals the reason behind their divorce. During their marriage, Dexter struggled with alcoholism, and he claims that Tracy did not support him, as she is unable to forgive people's flaws. Only after Tracy sees her own human weakness through her drunken actions with Mike does she forgive failure in the man she still loves.
Class Tensions
The play also comments on the tension between different social classes, demonstrates cultural distinctions between the city (represented by the character of Mike) and the country (exemplified by the Lords), and provides a dose of negative commentary on social climbers. The Main Line as represented in The Philadelphia Story is synonymous with wealth and old aristocracy, which in turn is associated with fashion, old world manners and morals, debutante balls, cricket clubs, and above all, exclusivity. In the play, the disdain of the upper-crust of society toward the lower classes can be seen in Tracy and her family's dislike of reporters, whom they view as insensitive and lacking manners. On the other hand, Mike's initial attitude toward the Lords shows prejudice and dislike on the part of working-class intellectuals, who think of the rich as useless fools and parasites. Although Mike is presented as a good person, he and George are middle-class, working men and as such, they cannot marry Tracy. Tracy, who must marry within her own social class, chooses Dexter, an insider born into wealth. In this, Barry shows the powerful hold of the status quo. Barry also condemns social climbers, as seen in his portrayal of Kittredge and his use of Tracy's social standing.
Although some critics called the play un-revivable, it has been reproduced a number of times. Two noteworthy theater productions included a successful revival on Broadway at Lincoln Center in 1980 with Blythe Danner (b. 1943), Edward Herrmann (1943-2014), and Frank Converse (b. 1938), and another at the Old Vic Theater in May 2005. The Old Vic production, directed by Jerry Zaks (b. 1946), starred British Tony-winning actress Jennifer Ehle (b. 1969) as Tracy Lord and co-starred Kevin Spacey (b. 1959) as C.K. Dexter Haven.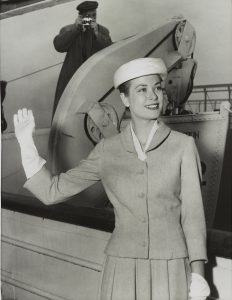 In addition to theater productions, The Philadelphia Story became a movie, also starring Hepburn. Hepburn owned the rights to the play, and as part of the agreement with MGM, she played the lead and she approved the director and co-stars. Released in 1940, the movie version of The Philadelphia Story, directed by George Cukor (1899-1983), met with great success.  Joining Hepburn on the movie set were Cary Grant (1904-86) as C.K. Dexter Haven, James Stewart (1908-97) as Mike Connor, and John Howard (1913-95) as George Kittredge. Stewart won an Academy Award for his performance, and Donald Ogden Stewart (1894-1980) won the Oscar for his screenplay.
The popular movie led to a second movie adaptation, the 1956 musical High Society. With a setting shifted from Philadelphia to Newport, Rhode Island, High Society featured Grace Kelly (1939-82), an actual Philadelphia socialite, and, thus, a great fit for the role of Tracy Lord. This version of the film was adapted into a Broadway stage musical in 1998 but proved unsuccessful and quickly closed.
Whether in play or film format, the popularity of The Philadelphia Story helped Katharine Hepburn regain her stardom. Additionally, the play cemented Barry's status as a playwright of note, as a few of his earlier plays were not well received. Ultimately The Philadelphia Story provided audiences with a glimpse into the exclusive and aristocratic world of Philadelphia's Main Line society, a world that many would never otherwise experience.
Joanna Kolendo is an Assistant Professor of Library and Information Services at Chicago State University, where she works as a Reference & Electronic Resources Librarian. She received her M.S. from the University of Illinois in Urbana-Champaign and an M.Phil. from Trinity College Dublin, Ireland.
Copyright 2016, Rutgers University
Backgrounders
Connecting Headlines with History