Essay
Based on the life of Jane Johnson (c. 1814-22 to 1872) and her escape from slavery, the historical novel The Price of a Child (1995) by Philadelphia writer Lorene Cary (b. 1956) tells the tale of a freedwoman's journey from bondage to freedom and describes the lives of freed African Americans in 1850s Philadelphia. The title of the novel reflects that the main character, 30-year-old Virginia (Ginnie) Pryor, has to leave her youngest son behind on her master's plantation to attain her freedom, which, therefore, comes at the price of one of her children. At the end of the novel, she receives a gift of money in the amount required to buy the freedom of a child the age of her youngest son.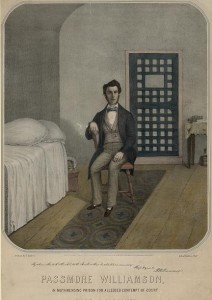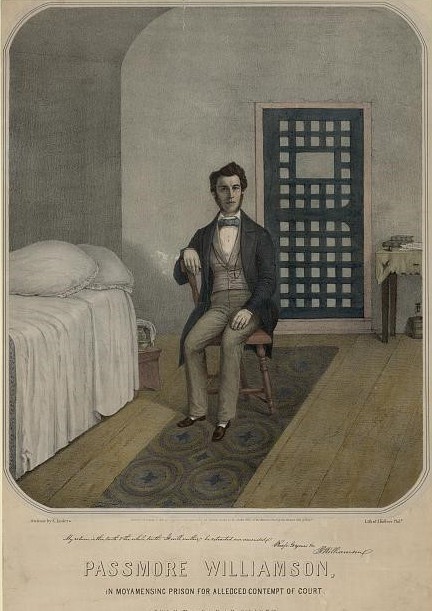 Set in Pennsylvania, a free state, in 1855, the novel draws upon the narrative of Johnson's escape recorded by abolitionist William Still (1821-1902) and published in The Underground Railroad (1872). Traveling with her master—the newly appointed U.S. ambassador to Nicaragua and Virginian Jackson Pryor—and her two oldest children, Ginnie is in Philadelphia waiting to catch a ferry to New York (and ultimately journey to Nicaragua) when she remembers the escape stories of her husband and her former lover, the father of her oldest child. These stories inspire her to seek her own freedom via the Underground Railroad. Sacrificing any opportunity to return to her youngest child, still in bondage, Ginnie is escorted from the ferry by members of the Vigilance Committee, William Still and Passmore Williamson (1822-95), alongside dockworkers, and placed with a local African American family to start a new life.
Exemplifying African Americans in Philadelphia's large black community, the Quicks are a family of entrepreneurs, including Manny; his wife, Della; their son, Tyree; their daughter, Harriet; and other extended family members. During her time with the family, Ginnie picks a new name, Mercer Gray, and helps the family by assisting Della with the cooking and working at a boardinghouse operated by Manny's sister, Bea. By night, she is taught by Harriet. Before Ginnie can continue with her new life, however, she must face her former owner, as Ambassador Pryor, also the father of her two youngest children, accuses the five black individuals who assisted her of kidnapping. One of the gripping experiences from Jane Johnson's life in this fictionalized version is Ginnie's appearance at trial to defend the men and confront her former master.
Ginnie's rescue from the ferry, her attendance at abolitionist meetings to tell her story, as well as her appearance at the trial to defend her rescuers directly parallel Johnson's life. Although not wholly known, Johnson's later life entails settling down in Boston with her two oldest sons and marrying twice. On the other hand, Mercer's new life involves lecturing for the abolitionist cause and falling in love with Tyree Quick, who is married. They have an affair and decide to go to Canada together, but because of his family's financial woes, Tyree decides to stay with his family. Unlike Johnson, at the end of the novel, Mercer heads for Canada to continue her abolitionist work.
The Price of a Child is an important piece of fiction that tells the tale of one woman's fight for her priceless freedom. On a larger scale, it provides a window into Philadelphia's Underground Railroad and the city's newly freed African American society.  Demonstrating the novel's impact on the city of Philadelphia and the literary world, the novel was chosen as the first book for One Book, One Philadelphia, a city-wide reading program, in 2003.
Joanna Kolendo is an Assistant Professor of Library and Information Services at Chicago State University, where she works as a Reference & Electronic Resources Librarian. She received an M.S. from the University of Illinois in Urbana-Champaign and an M.Phil. from Trinity College Dublin, Ireland.
Copyright 2016, Rutgers University