Essay
Three young artists who took up residence at the old Red Rose Inn in Villanova, Pennsylvania, in the first decade of the twentieth century helped make Philadelphia a national leader in book and magazine illustration. They also successfully challenged the idea that only men could be "serious" and influential professional artists.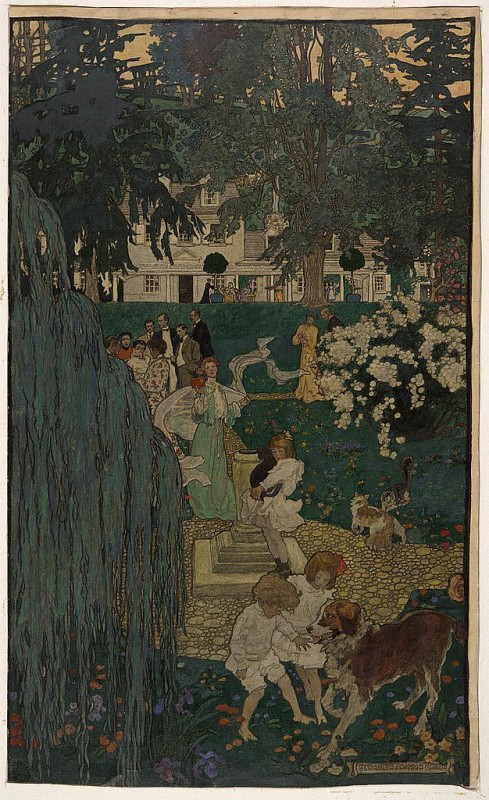 The "Red Rose Girls"—Jessie Willcox Smith (1863-1935), Elizabeth Shippen Green (1871-1954), and Violet Oakley (1874-1961)—met while students of the famous illustrator Howard Pyle (1853-1911). They caused a stir in that era by promising to not marry and to live together for life as partners in what they called the "COGS family." "C" stood for Henrietta Cozens (ca. 1862-1940), a fourth person who joined the group to serve as housekeeper and gardener; "O" stood for Oakley; "G" for Green; and "S" for Smith.
Rumors circulated that the group's living arrangements were "inappropriate," but they ignored such commentary. Their substitute for traditional family life resembled the American settlement movement of the same era, in which women banded together (as at Hull House in Chicago) in order to work for various social causes and to support one another as they carved out new lifestyles at a time when most women married at a young age and stepped away from the public sphere. The group eventually disbanded when Green married in 1911, but they lived happily at the Red Rose Inn from 1901 to 1906, and then at their estate called "Cogslea" in the Mount Airy section of Philadelphia from 1906 to 1911.
Oakley Murals in Capitol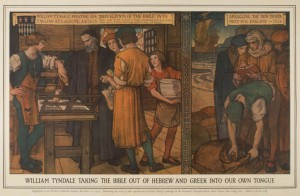 Oakley began as an illustrator, but she soon branched out into stained glass window design and mural painting. She became famous for a set of murals done between 1902 and 1906 in the Governor's Reception Room at the Pennsylvania State Capitol in Harrisburg, for which she was awarded a gold medal by the Pennsylvania Academy of the Fine Arts in 1905. Other large mural projects soon presented themselves, including one in the Senate Chamber of the Capitol (1911-20) and another in the Supreme Court Chamber of the same building (1917-27). Some of her small, later murals can be seen at the Woodmere Art Museum and in the Henry Library at Springside Chestnut Hill Academy, both in Philadelphia. Oakley became one of the first women to teach at the Pennsylvania Academy of the Fine Arts, where she was an instructor from 1913 to 1917.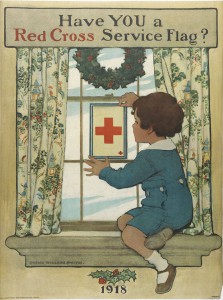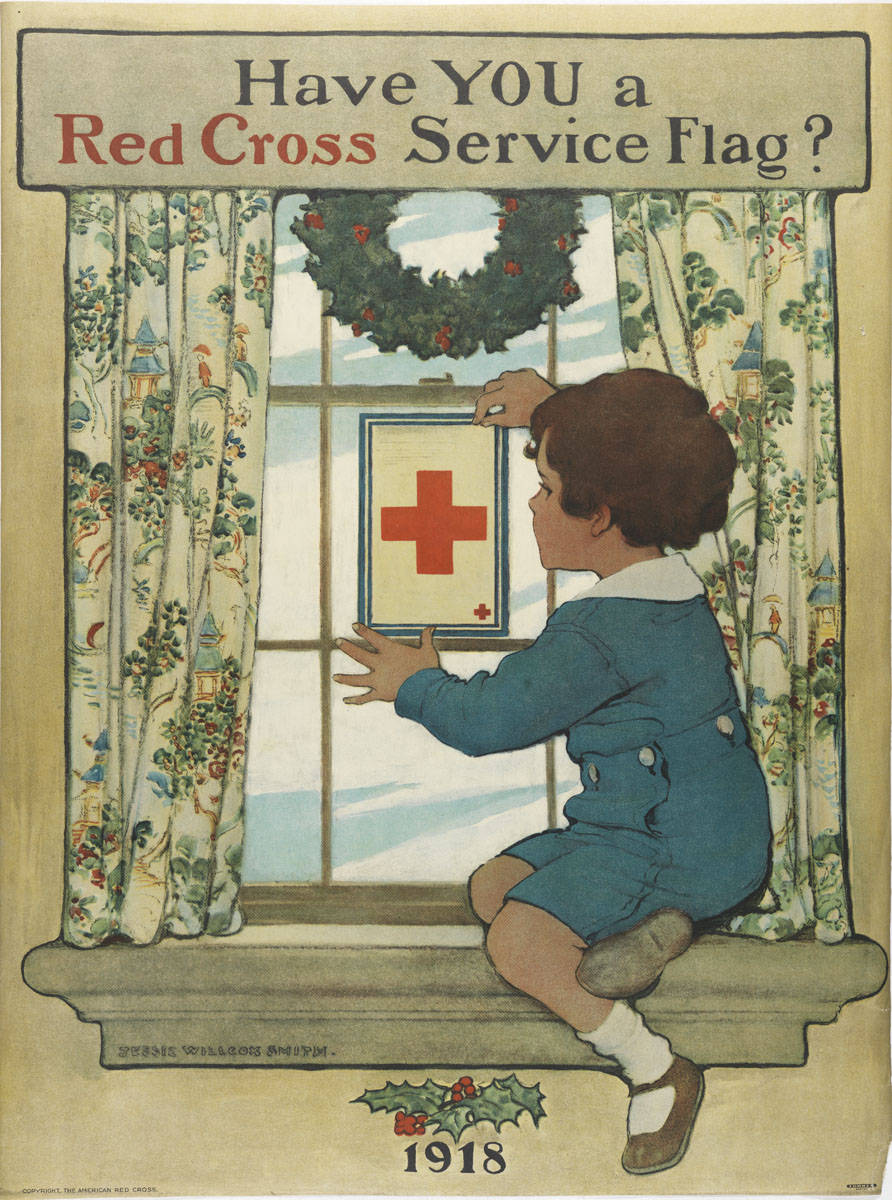 Jessie Willcox Smith was one of the most popular book and magazine illustrators of the twentieth century. She illustrated such classics as Charles Kingsley's The Water Babies (published in 1863), Robert Louis Stevenson's A Child's Garden of Verses (1885), and Louisa May Alcott's Little Women (1868-69). Her work also filled the pages of magazines such as Ladies' Home Journal and Collier's Magazine. She did a color cover illustration for each issue of Good Housekeeping for fifteen consecutive years, and according to one account, did at least 450 illustrations for various periodicals during a career that lasted from 1888 to 1932. In her later years, Smith also became notable as a portraitist of Philadelphia's social elite.
Elizabeth Shippen Green was not as prolific as Smith, but her illustrations were equally sought after. Her work appeared regularly in publications such as Harper's Monthly Magazine and the Philadelphia Public Ledger; and she provided illustrations for works such as Mabel Humphrey's The Book of the Child (1903) and Annie Hamilton Donnell's Rebecca Mary (1905).
The artistic style of the "Red Rose Girls" might be characterized as one of "romantic realism." Like their teacher Howard Pyle, all three artists used photography as a visual aid, and all three did detailed research whenever they delved into historical subjects. Like Pyle, all three also heightened the emotional content of their work with effective use of bright colors, strong facial expressions, and dramatic figural poses. The popularity of this style waned somewhat in high art circles as the twentieth century progressed and abstract art became more fashionable. However, popular interest in their work persisted into the twenty-first century.
The achievements of the "Red Rose Girls" went far beyond the realm of art and far beyond the confines of the Philadelphia region. As pioneers of expanded options for women in the early twentieth century, they exerted a wide influence on American art and society.
Mark W. Sullivan earned a Ph.D. in the History of Art at Bryn Mawr College. He is an associate professor of art history, and the director of the Art History Program at Villanova University. He has written extensively on American art, his latest book being Picturing Thoreau: Henry David Thoreau in American Visual Culture (Lanham, Md.: Lexington Books, 2015). (Author information current at time of publication.)
Copyright 2015, Rutgers University
Backgrounders
Connecting Headlines with History