Essay
Greater Philadelphia contributed substantially to the U.S. war effort in Afghanistan (2001-21). Its defense industry and military bases, which had expanded in the Cold War, supported combat operations with both materiel and personnel, providing the region with a considerable economic boost. A wave of voluntary organizing aided troops, helped veterans, and provided humanitarian relief to Afghans. In contrast to other post-1945 wars, the conflict, launched in response to the terror attacks of 9/11, elicited little widespread dissent. The war also precipitated incidents of Islamophobia in the area, however, that prompted educational outreach to non-Muslims by Philadelphia's Muslim Community.
On September 11, 2001, Al-Qaeda ("The Base"), founded by Osama bin Laden in 1988, executed four coordinated attacks on the United States. Three hijacked commercial airliners crashed into targets in Washington, DC and New York City; a fourth plane went down in a field near Shanksville, PA after its passengers fought the hijackers. The attacks claimed nearly three thousand lives, including 750 from New Jersey and thirty from Pennsylvania. Dozens of the victims resided in the Philadelphia region.
The United States responded to the attacks by initiating Operation Enduring Freedom on October 2, 2001. This targeted Al Qaeda and the Taliban government that harbored it in Afghanistan. The 111th Fighter Wing, Pennsylvania National Guard, assisted in loading ordinance for the first combat sorties into Afghanistan. It operated from Kuwait where it had deployed from the Naval Air Station Joint Reserve Base Willow Grove in Montgomery County immediately after the September 11th attacks. Its personnel later moved to Afghanistan, in 2002 and in 2008, as the 103rd Expeditionary Fighter Squadron.
As the war wore on, thousands of service people trained and mobilized at an expanded Joint Base McGuire-Dix-Lakehurst, which included a new urban warfare training center and housing for military families. The Burlington County base became, after state government, the second largest employer in New Jersey, and accounted for over $7 billion of the state's economy. Over forty thousand service personnel, civilians and their families contributed to base operations. It also served as home to the Sixth Airlift Squadron, nicknamed during World War II as the "Bully Beef Express," which routinely made multiple day flights to Afghanistan in support of combat operations.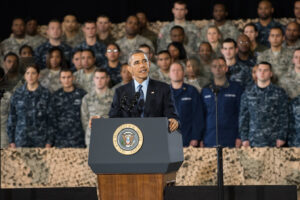 Defense Industry Rejuvenated
The War in Afghanistan rejuvenated Greater Philadelphia's defense industry which after rapidly expanding during the Cold War declined due to a round of base closures in the 1990s that included the Philadelphia Naval Base. Defense Logistics Agency Troop Support in Northeast Philadelphia provided more than $14.5 billion annually in food, clothing, medicine and other supplies. The Delaware Valley chapter of the National Defense Industry, an organization with over one thousand members, generated $4.5 billion in 2005 to provision troops. By 2012, Boeing's campus in Ridley Park, PA grew its workforce to 6,200, and delivered five Chinook troop transport craft and three V-22 Ospreys each month. In the suburbs, Alloy Surfaces added hundreds of workers to its plants in Delaware County where it produced expendable antimissile decoys. Camden, New Jersey's Campbell Soup Company delivered over $70 million in grocery products to the military in 2005.
Compared to other wars, including the War in Iraq (2003-2011), the region's casualties in Afghanistan remained low. Seven Philadelphians serving in the military lost their lives in Afghanistan, joining over eighty others killed there from the rest of Pennsylvania. While three from Delaware did not return home from Afghanistan, the forty-eight who died there from New Jersey include two from Philadelphia's neighboring city, Camden. America's military, in total, experienced 3,590 fatalities in the twenty years it spent in Afghanistan. Less quantifiable was the toll exacted on veterans and their families from post-traumatic stress disorder, a condition that impacted nearly 16% of those who deployed. By the war's conclusion, suicide had claimed four times as many lives of American service personnel as hostilities.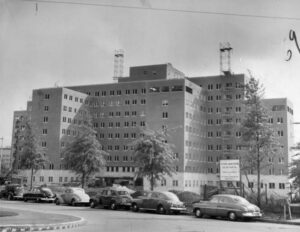 Regional institutions supported combatants' physical and mental rehabilitation. The Philadelphia Veterans Administration Medical Center treated injured troops while area veterans pioneered programming in the arts to help process their wartime experience. Philadelphia's Warrior Writers, founded in 2007, developed writer workshops for veterans while the Rosenbach Museum bridged home and war fronts through its 2012-13 exhibit "War Stories."
The Philadelphia region supported those deployed in myriad other ways. The United Service Organizations (USO) of Pennsylvania and New Jersey, the Liberty USO, helped to usher troops in and out of Philadelphia International Airport and the area's military bases. State and city governments, including Philadelphia's, reinstated Gulf War-era policies to grant reservists and guardsmen pay differentials and health benefits not provided by the military during active duty. Civic and religious organizations extended support to the people of Afghanistan. The Mennonite Central Committee, the Muslim Peace Fellowship and Catholic Relief Services worked to deliver items such as food and blankets to Afghans. The American Friends Service Committee additionally led initiatives to aid Afghan refugees and pursue peaceful alternatives to war.
Philadelphia's Afghan Population
Only a few hundred of the tens of thousands of Afghans in America resided in Greater Philadelphia during the war. They constituted a small part of Greater Philadelphia's Muslim community whose members, in the aftermath of the 9/11 attacks, were occasionally targeted with acts of violence, including a suspected act of arson against a Syrian-owned convenience store in Bucks County. Organizations such as the Foundation of Islamic Education on Montgomery Road and the Islamic Family Center on Old York Road responded to the increased Islamophobia with open house educational initiatives.
The long hunt for Osama bin Laden culminated in a raid of his compound in Pakistan that resulted in his death on May 2, 2011. As the news spread through social media, spontaneous celebrations erupted throughout Philadelphia, including at Citizens Bank Park where Phillies fans began chanting "U.S.A." during a nationally televised game against the New York Mets. The jubilation resulted in a heightened alert issued by the Philadelphia Police Department to monitor the safety of the city's mosques.
But Bin Laden's death did not end America's military presence in Afghanistan. When troops did withdraw, over the Spring and Summer of 2021, the Taliban rapidly regained control of much of the country. Philadelphia became the second American city to welcome Afghan refugees when over 250 arrived at Philadelphia International Airport on August 30, 2021. As Joint Base McGuire-Dix-Lakehurst launched Operation Task Force Liberty, an effort to house ten thousand Afghans for up to a year, Camden provided a staging area by converting a Pier 5 warehouse into a temporary shelter.
The Philadelphia area's defense industry and its military bases built from their Cold War foundations to contribute materiel and personnel to the War in Afghanistan. The conflict benefitted the region economically while generating tension between its Muslim and non-Muslim communities. Greater Philadelphia evidenced little protest against the War in Afghanistan as a response to the 9/11 attacks while providing essential humanitarian support and caring for its participants on all sides.
Robert J. Kodosky is a Professor of History at West Chester University. His publications include Tuskegee in Philadelphia: Rising to the Challenge. The History Press, 2020. (Author information current at time of publication.)
Copyright 2022, Rutgers University.