Essay
Published in 2000, Fever 1793 is a young adult novel that tells the story of a 14-year-old girl named Mattie Cook, who fights to survive the yellow fever epidemic of 1793 in Philadelphia. The historical novel by Laurie Halse Anderson (b. 1961) depicts 1793 America through the eyes of Mattie, who, when the fever hits in late August, struggles to live in a city overtaken by fear. Demonstrating the ongoing alarm over unknown illnesses during this time, Fever 1793 provides a sense of the daily life of Philadelphians in the early national period. The novel demonstrates the historical significance of the epidemic, which took an estimated five thousand lives, and gives readers a glimpse of public health crises and medical treatments available in the eighteenth century.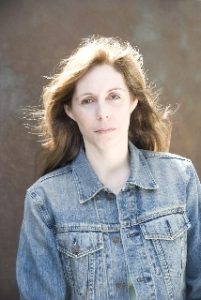 Anderson, a New York Times best-selling author of the award-winning young adult novels Speak (1999) and Chains (2008), conceived the idea for Fever 1793 after reading a newspaper article about the yellow fever epidemic while her family was stuck in traffic on the Schuylkill Expressway, driving into Philadelphia. Anderson then lived in the city and worked as a reporter for the Philadelphia Inquirer. Always interested in historical fiction, she began research in 1993 for Fever 1793 by examining primary sources at the Historical Society of Philadelphia and consulting historians at Independence National Historical Park and the Mütter Museum of the College of Physicians.
Before completing and publishing Fever 1793 with Simon & Schuster Books for Young Readers in 2000, Anderson published two children's books, Ndito Run and Turkey Pox, both in 1996, and Speak, which became a National Book Award finalist adapted into a 2004 film starring Kristen Stewart (b. 1990). In 2001 Anderson published another children's book, The Cheese on 3rd Street, also set in Philadelphia. In many of her novels, she writes from the perspective of teenagers and children, often the marginalized. With Fever 1793 and her other works of historical fiction, like the trilogy Seeds of America, Anderson developed a reputation for writing novels that address challenging topics and engage young readers.
Rumors of the Fever
In Fever 1793, Mattie Cook lives with her mother, grandfather, and a family cook named Eliza. She helps with her family's coffeehouse, originally built by her now-deceased father. Toward the beginning of the novel, Mattie argues with her mother because she wants to be treated as an adult rather than a child. While facing this issue, Mattie and her family begin to hear rumors of the fever spreading throughout Philadelphia. At first the townspeople, including Mattie's grandfather, are not alarmed and believe it will be like other fevers during previous summers. However, as the death toll begins to rise, Mattie and her family discover the overwhelming danger of the plague.
To avoid the sickness, Mattie leaves the city with her grandfather. They travel to the Pennsylvania countryside, only to be denied entrance because of their fever symptoms. Fighting off dangers and the fever itself, Mattie must persevere and make it back to Philadelphia to find her family. In the fight for her survival, she discovers how to care for others while also achieving the maturity she eagerly sought. Mattie's character demonstrates the power of perseverance and determination in the face of sickness and sometimes death, and readers experience some of the dangers of illness in eighteenth-century America from a child's perspective.
Throughout the novel, Anderson describes Philadelphia of the 1790s, when the city served as capital of the United States. She portrays the effects of the rampant fever in Philadelphia as well as important historical landmarks such as Christ Church and influential people like Dr. Benjamin Rush (1746-1813), who advocated bloodletting patients in an effort to cure them. She quotes archival accounts of the fever and writes about places like Bush Hill, an estate used as a hospital for those affected by the fever. In the novel, Mattie finds herself at the mansion, where she learns about the French doctors' methods, which were more effective than some approaches of American doctors. Anderson also uses the character Eliza to recount the important acts of the Free African Society, founded by Richard Allen (1760-1831) and Absalom Jones (1746-1818). Readers see how this society assisted people affected by the fever by bringing resources, burying the dead, and caring for orphaned children.
Recommended by the publisher for grade levels 5-9 (ages 10-14), Fever 1793 has often been assigned in schools following widespread, favorable reviews that called attention to its potential uses in the classroom. Publisher's Weekly emphasized the quality of its research, useful for students studying eighteenth-century America. A review for junior and senior high school librarians in the journal Book Report suggested teachers could pair the novel with a historical-fiction unit and identified it as essential for every school library. In The New York Times Book Review, Constance Decker Thompson wrote that Anderson tells a "gripping" story that "rages like the epidemic itself."
Fever 1793 encourages readers to envision a significant time in Philadelphia's history. The novel introduces students to research using primary sources and nonfiction texts, correlates with subjects such as history and science, and promotes discussion of contemporary issues related to health and medicine. Mattie's character development and the historical context of the novel give readers a glimpse into eighteenth-century Philadelphia during a deadly time that most could otherwise never have imagined.
Megan Walter is completing her M.A. in English at Rutgers University-Camden. While in elementary school, she wrote her first-ever book report on Fever 1793 and the historic significance of the epidemic. After receiving her B.A. in English Education, she assigned the novel to her own students while teaching high school English at a public school near Richmond, Virginia. (Author information current at time of publication.)
Copyright 2019, Rutgers University
Backgrounders
Connecting Headlines with History