Essay
Created in 1942 by a Philadelphian born in slavery, the annual National Freedom Day commemoration each February 1 calls attention to the Thirteenth Amendment to the United States Constitution, which ended slavery, and the continuing struggle for African American justice and equality.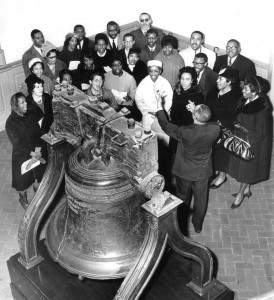 National Freedom Day began in the early months of U.S. involvement in World War II. Upon hearing President Franklin D. Roosevelt (1882-1945) speak of the Four Freedoms, Richard R. Wright Sr. (1855-1947) wrote in the Philadelphia Tribune that Americans would not be free until everyone, including African Americans, shared fully in those freedoms.  Born into slavery in Georgia, Wright had moved to Philadelphia in 1921 following a long career as an educator, including the presidency of the State College of Industry for Colored Youth and Mechanic Arts in Savannah. Also well known as a political activist and journalist, he was among the thousands of African Americans who migrated north during and following World War I.  After joining several of his children in Philadelphia, including Richard R. Wright Jr. (1878-1967), later Bishop of the African Methodist Episcopal Church, he co-founded the Citizens and Southern Bank and Trust Company at Nineteenth and South Streets.
Wright had a longstanding interest in commemoration, including involvement in the fiftieth anniversary of the Emancipation Proclamation, a "Seventieth Anniversary Celebration of Negro Progress" in 1933, and creation of the All Wars Memorial to Colored Soldiers and Sailors (initially in Fairmount Park, later moved to Logan Circle). For National Freedom Day, he selected February 1 because it was the date when President Abraham Lincoln (1809-1865) signed the Congressional resolution proposing the Thirteenth Amendment. Promoted vigorously and nationally by Wright until his death in 1947, the earliest observances of National Freedom Day included parades and gatherings of delegates from around the nation at Independence Hall and Congress Hall. Such prominent speakers as Thurgood Marshall (1908-1993) and Dr. Martin Luther King Jr. (1929-1968) stressed harmony and good will while also calling attention to issues such as political participation and economic opportunity for African Americans. A consistent feature of the commemoration has been the laying of a wreath at the Liberty Bell.
National Holiday in 1949
Resonating with national and global concerns for freedom and civil rights in the early years of the Cold War, National Freedom Day became a national holiday in 1949 by proclamation of President Harry S. Truman (1884-1972). Over time, however, the observance became more local, including the wreath-laying at the Liberty Bell, a banquet, scholarships awarded by the National Freedom Day Association, and observances by pupils at Richard R. Wright School, Twenty-Seventh and Dauphin Streets. Despite the continuing efforts of dedicated Philadelphians, National Freedom Day garnered less attention than Black History Month (observed in February since 1926), Martin Luther King Day (the third Monday in January), and Juneteenth (June 19), which commemorates the end of slavery on the date in 1865 when news of the Emancipation Proclamation reached Galveston, Texas.
In the twenty-first century, however, National Freedom Day gained increased visibility on the Internet as creators of Web sites posted and expanded upon lists of federally recognized holidays. In 2010, President Barack Obama (b. 1961) directed new attention to the Philadelphia-born event and linked it to a global cause when he designated the month of January as National Slavery and Human Trafficking Prevention Month, culminating with February 1 – National Freedom Day.
Charlene Mires is the author of Independence Hall in American Memory (University of Pennsylvania Press, 2002) and Professor of History at Rutgers-Camden. (Author information current at time of publication.)
Copyright 2012, Rutgers University
Gallery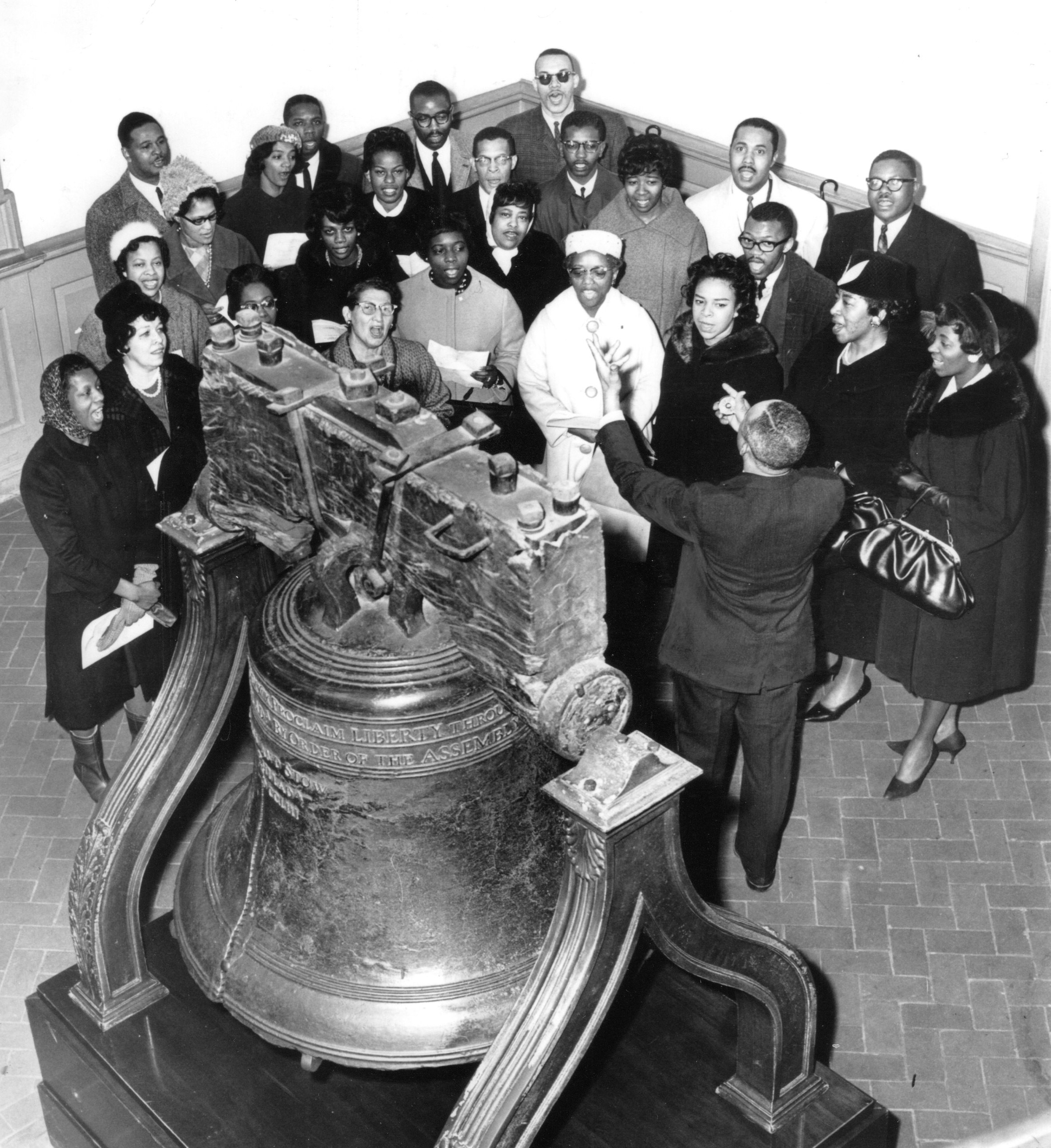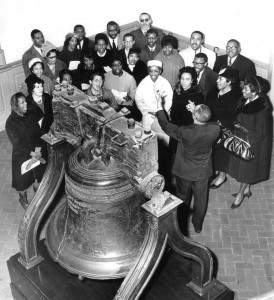 Backgrounders
Connecting Headlines with History