Essay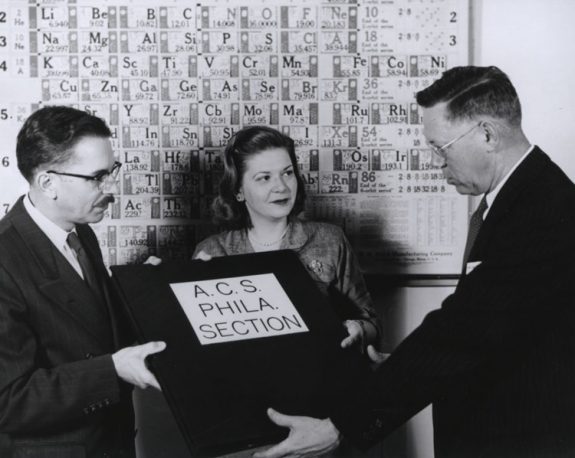 Philadelphians used chemistry to enhance manufacturing, household practice, and artisan trades, mixing scholarly with practical aims from the outset. Furthermore, chemistry's relationship to other scientific disciplines, including botany, geology, and medicine, made Philadelphians particularly keen to promote and diffuse chemical knowledge. Encouraged by widespread interest in chemistry between the eighteenth and twenty-first centuries, a number of cutting-edge chemical societies, research laboratories, and educational institutions dedicated to the advancement of the science made their home in the region.
Eighteenth-century Philadelphians recognized chemistry's importance to various trades. Chemists prepared and sold chemical substances, functioning much like a pharmacist. Although chemists' primary relationship was to the medical profession, they also supplied chemicals used in various arts and industries. Artists, printers, and clerks, for example, often required colored inks and paints; these could be made from pigments and compounds available at the local chemist's shop. This relationship between chemist and community, along with prevailing popular narratives about the importance of "useful knowledge," helped to foster a belief that chemistry could improve daily life for individuals, the locality, and, after the American Revolution, for the nation. Philadelphians readily embraced the concept that practical application of chemistry could improve one's labor and, consequently, sought to expand access to chemical education.
Women were at times the beneficiaries of these arguments, insofar as chemistry could be justified as important to their labor. Philadelphia's flagship female academy, the Young Ladies' Academy (founded 1787), offered chemistry lessons in relation to household management. An early syllabus suggests that female students learned how to improve cooking, washing, and dyeing by understanding the chemistry behind these tasks. Popular publications echoed the agenda of the academy. For example, in 1789–90, John Penington (1768–93) wrote a number of essays, first for the Columbian Magazine, and later in a treatise called Chemical and Economical Essays, showing chemistry's usefulness to pottery, soap making, painting, and other arts practiced by women.
Multiple Scientific Institutions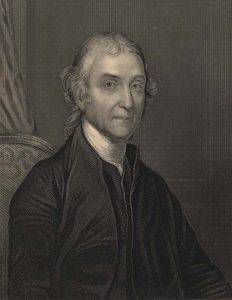 Given Philadelphia's widespread interest in chemistry education, it is not surprising that the city became home to several learned societies that championed chemical research and helped to professionalize the discipline. Broadly focused scientific institutions, such as the American Philosophical Society (founded 1743) and the Franklin Institute (founded 1824), facilitated the diffusion of chemical knowledge for both practical and scholarly matters. The first dedicated chemical society in America, predating the Chemical Society of London (1841) by nearly fifty years, was the short-lived Philadelphia Chemical Society, founded in 1792. Prominent members included Benjamin Franklin's grandson, William Bache (1773–1820), who served as president of the society in 1794; James Woodhouse (1770–1809), chair of chemistry at the University of Pennsylvania; and Joseph Priestley (1733–1804), best known for isolating and identifying oxygen gas. Priestley had fled England in the 1790s for religious and political reasons, settling for a time in Philadelphia. The society extended honorary membership to the Scottish national Elizabeth Fulhame (active between 1780 and 1794), who experimented in synthesizing cloths of metal and first described the chemical process of catalysis, the acceleration of a chemical reaction. Late eighteenth-century societies participated in debates over phlogiston theory. Practitioners hypothesized the existence of a firelike element released during combustion and evaluated chemical reactions in terms of adding or subtracting phlogiston. Priestley's discoveries and the work of Antoine Lavoisier (1743–94) in France, helped to disprove phlogiston theory by the 1790s. Early nineteenth-century societies, including the Columbian Chemical Society (founded 1811) became increasingly engaged with atomic theory, which states that all matter is composed of atoms.
Chemical societies offered individuals the opportunity to share their research with a knowledgeable audience, allowing them to refine their ideas and promote their discoveries, ultimately furthering their careers. In 1801, the Philadelphia Chemical Society sought to improve the efficiency of blowpipes, a tool that amplifies the heat of a flame in chemical experiments. Robert Hare (1781-1858), a corresponding member of the society, demonstrated a solution to the problem posed by the society of increasing the concentration of heat available for chemical experiments. Previously experimenters used blowpipes powered by their own lungs to increase the supply of air available to affect the combustion of various materials under study. He developed an oxyhydrogen blowtorch for this purpose, which he recounted in his Memoir on the Supply and Application of the Blow-Pipe (1802). Shortly after, in 1803, the American Philosophical Society elected Hare a member, giving him a wider audience. Other instruments developed by Hare include an improved eudiometer (c. 1820s), an instrument used for gas analysis; a calorimeter (c. 1819), a tool for measuring the heat of chemical reactions; a litrameter (c. 1819), an instrument that determined the specific gravity of fluids; and a galvanic deflagrator, an instrument that uses powerful electrical discharges to create high temperatures. In 1818, Hare became the chair of chemistry at the University of Pennsylvania, a position he held until 1847. In 1826, Hare published a descriptive account of the various chemical apparatuses used in his chemistry classes, many of which were his own design, to supplement his lectures.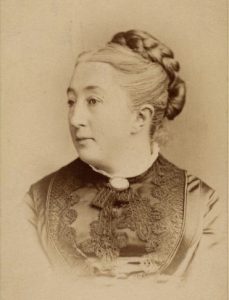 Generally, institutions of higher education continued to underscore the importance of chemistry to various scientific professions. Some of these institutions, such as the Woman's Medical College of Pennsylvania (founded 1850) and Polytechnic College of Pennsylvania (founded 1853), an engineering school, offered chemistry to women, and in the case of the medical college, to women of color. Rachel Littler Bodley (1831–88) traveled from Ohio to Philadelphia in 1860 to pursue educational opportunities at both schools. By 1865 Bodley became chair of chemistry and toxicology at the Woman's Medical College and offered popular lectures at the Franklin Institute regarding applications of chemistry to household management. Bodley taught chemistry while it was undergoing significant change; it was only in 1869 that Russian chemist Dmitri Mendeleev (1834–1907) put forth a relatively modern version of the periodic table of elements based on atomic weight. She was also instrumental in organizing a group of prominent chemists who met at Joseph Priestley's gravesite in Northumberland, Pennsylvania, to commemorate the centennial of his discovery of oxygen in 1774. Excitement generated by this meeting contributed to organization of the American Chemical Society in 1876, of which Bodley was a charter member. That same year, Edgar Fahs Smith (1854–1928) became an assistant professor of chemistry at the University of Pennsylvania. Though Smith briefly left to work at Muhlenberg College (1881–88), by 1893 he had assumed directorship of the chemistry laboratory, allowing women to work alongside male students. Because of his liberal policies, the first two women admitted to the University of Pennsylvania, Gertrude Klein Pierce (1859–1953) and Anna Lockhart Flanigen (1852–1928), came to study chemistry.
Discoveries Outside the Academy
Outside the academy, manufacturers fostered a number of important chemical discoveries. DuPont, located in nearby Wilmington, was responsible for some of the more significant twentieth-century discoveries, though the company had a long history of chemical innovation. Founded in 1802 by French chemist Éleuthère Irénée du Pont (1771–1834) to produce gunpowder, DuPont laboratories became increasingly focused on the discovery and production of new polymers in the 1920s and 1930s. Wallace Carothers (1896–1937), hired in 1928, was instrumental in the development of neoprene in 1930 and nylon in 1935. DuPont produced Teflon, commonly used as a nonstick coating in cookware, in 1938. Joseph Shivers (1920–2014), who began working for DuPont in 1946, produced the synthetic fiber known as Lycra in 1958. In 1909, Otto Röhm (1876–1939) and Otto Haas (1872–1960) moved from Esslingen, Germany, to Philadelphia and founded the pseudonymous chemical company, Röhm and Haas. The company developed Orophon, a synthetic chemical that made the leather tanning process more hygienic, and were the first to bring acrylic glass (as Plexiglas) to market in 1933.
Similar breakthroughs occurred within the pharmaceutical industry, launching local Philadelphia chemists to financial success and philanthropic giving. In 1899, Albert C. Barnes (1872–1951), along with Hermann Hille (1871–1962), developed Argyrol, an antiseptic of silver nitrite that successfully treated gonorrhea. Profits from Argyrol enabled Barnes to buy a number of important works of art, which today are kept at the Barnes Foundation. McNeil Laboratories, founded by Robert McNeil (1856–1933) in 1879, started as a drug store in Kensington and became a full-fledged research facility by 1933. McNeil's grandson, Robert Lincoln McNeil Jr. (1915–2010), a graduate of Philadelphia College of Pharmacy and Science, began to develop the chemical acetaminophen for use as a painkiller. The company eventually was able to market Tylenol after it was approved by the Food and Drug Administration in 1955.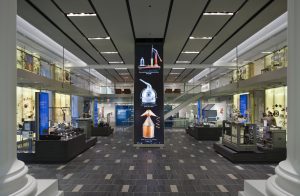 Philadelphia's chemistry-rich history made it a natural home for an institution dedicated to studying the history of the science. In 1982, the University of Pennsylvania and the American Chemical Society jointly sponsored the Center for the History of Chemistry. With the additional support of the American Institute of Chemical Engineers, the center gained national nonprofit status by 1987 and was renamed the Chemical Heritage Foundation in 1992. The Chemical Heritage Foundation sought to provide resources to researchers interested in chemistry's societal impact. In the early twenty-first century, the institute offered several scholarly fellowships and maintained a library and museum. Its collections reflected an interest in chemistry's relationship to manufacturing, but also manufacturing's relationship to chemistry, a collecting interest most suited to Philadelphia's scientific past. The region's historical emphasis on practical applications of chemistry frequently shaped the nature of its contributions and its practitioners.
Jessica Linker is a doctoral candidate at the University of Connecticut, Storrs, and the recipient of fellowships from a number of Philadelphia-area institutions, including the Library Company of Philadelphia, the American Philosophical Society, and the McNeil Center for Early American Studies. Her work focuses on American women and scientific practice between 1720 and 1860. (Author information current at time of publication.)
Copyright 2016, Rutgers University