My Days Have Been So Wondrous Free
Essay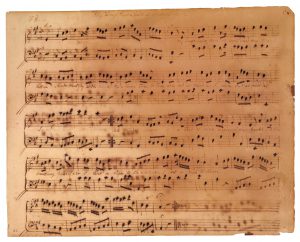 "My Days Have Been So Wondrous Free," written in Philadelphia in 1759 by Francis Hopkinson (1737–91), is generally considered the first secular song written by a native-born American. Hopkinson, then a young graduate of the College of Philadelphia, later became a leading figure in Philadelphia music as well as a prominent patriot, signer of the Declaration of Independence, and federal judge. He has been called "America's first poet-composer."
"My Days Have Been So Wondrous Free" is a delicate air in the genteel style of the period. The lyrics, by Anglo-Irish poet Thomas Parnell (1669–1718), speak of an innocent, pastoral joy, while Hopkinson's music is light and simple. The song was not published in Hopkinson's lifetime, nor is there any evidence it was performed publicly. It may have been, but more likely it was played in the drawing rooms of the elite circle of Philadelphians to which Hopkinson belonged.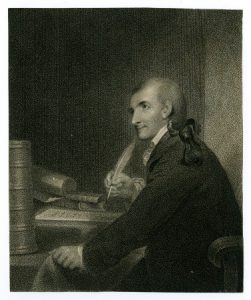 Francis Hopkinson was born into a well-to-do Philadelphia family and in 1757 was a member of the first graduating class of the College of Philadelphia, later the University of Pennsylvania. He participated in musical activities at the college and elsewhere in Philadelphia, which was then just beginning to see the emergence of a public musical life. (The first documented public concert in Philadelphia was in January 1757.) The nature of Hopkinson's musical training is unknown, but he likely studied with James Bremner (d. 1780), an immigrant English musician who settled in Philadelphia in 1763.
Like his friends Benjamin Franklin (1706–90) and Thomas Jefferson (1743–1826), Francis Hopkinson was a renaissance man with a wide range of interests, including politics, law, science, literature, the arts, and music. He designed the Great Seal of the United States and probably designed the nation's first flag. While working professionally in law and government, he wrote poems and songs and took an active role in the music at Christ Church, for which he published a collection of psalm tunes, hymns, and anthems in 1763 and where he taught psalmody and served as organist in the 1760s and 1770s. He was also a key member of a group of Philadelphia musicians of the period that included both gentlemen amateurs such as himself and Governor John Penn (1729-95, grandson of William Penn, [1644-1718]), and European immigrant professional musicians who were active in the city. Gathering to perform music both privately in their homes and in public concerts, these men shaped the art music culture of the colonial city.
A staunch patriot during the Revolutionary War, Hopkinson wrote two songs that became popular rallying cries: "Battle of the Kegs," a satirical song that mocked British soldiers' firing on kegs of gunpowder Americans had sent down the Delaware River to harass British ships, and "The Toast," a song in praise of his friend George Washington (1732–99) and the American cause. After the war, Hopkinson served as a federal judge and member of the Constitutional Convention of 1787, while also continuing his musical activities.
Hopkinson's Seven Songs for the Harpsichord or Forte Piano was published in Philadelphia in 1788. He dedicated the work to George Washington, who wrote Hopkinson a long letter expressing his thanks and admiration for Hopkinson's musical talent. Thomas Jefferson also wrote to Hopkinson after receiving his copy of Seven Songs, relating how his youngest daughter, upon hearing her sister playing one of the songs, cried because "the tune was so mournful."
In his preface to Seven Songs, Hopkinson stated that "I cannot, I believe, be refused the credit of being the first native of the United States who has produced a musical composition." He probably referred to "My Days Have Been So Wondrous Free," which did not appear in Seven Songs but existed in manuscript form in a 1759-60 music book (now held at the Library of Congress) in which Hopkinson copied popular and classical pieces of the day and also recorded some compositions of his own.
While never a "popular" song in the sense of being widely known or performed, "My Days Have Been So Wondrous Free" is nevertheless an important work in the history of American popular music, the first documented secular song written by a native-born American.
Jack McCarthy is a music historian who regularly writes, lectures, and gives walking tours on Philadelphia music history. A certified archivist, he recently directed a major project for the Historical Society of Pennsylvania focusing on the archival collections of the region's many small historical repositories. Jack serves as consulting archivist for the Philadelphia Orchestra and the Mann Music Center and worked on the 2014 radio documentary Going Black: The Legacy of Philly Soul Radio. He gave several presentations and helped produce the Historical Society of Pennsylvania's 2016 Philadelphia music series "Memories & Melodies." (Author information current at time of publication.)
Copyright 2017, Rutgers University