Essay
Philadelphia has had a thriving blues music tradition since the early twentieth century. While not renowned as a blues city like Chicago or Memphis, and celebrated more for related African American genres such as jazz, rhythm and blues, gospel, and soul music, Philadelphia has nevertheless been home to several influential blues artists and has nurtured the development of blues and blues-based musical styles.
The blues is a musical genre created by African Americans in the southern United States around the turn of the twentieth century. Its roots are in work songs, field hollers, spiritual songs, and ballads that Blacks sang on plantations and in rural areas of the South, during and after the period of slavery. In the early years of the twentieth century these musical expressions coalesced into a distinct blues style, with African-derived melodic and tonal qualities and standardized lyric structures and chord progressions. At its heart, the blues is a personal commentary or lament by a singer on his or her situation—their love life, relationships, work, finances, or other circumstances. Vocal blues stylings were adapted to instrumental music, and both vocal and instrumental blues exerted a major influence on American music in the twentieth century.
While originally a folk music practiced by and for Blacks, the blues came into widespread popularity in the "blues craze" of the 1910s, when the music industry produced numerous commercialized blues songs and recordings. African American bandleader and composer W. C. Handy (1873-1958) was one of the key figures in the popularization of the blues at this time. An Alabama native who played throughout the South around the turn of the twentieth century, Handy adapted blues elements he heard in his travels into popular songs such as "The Memphis Blues" and "St. Louis Blues," published in sheet music form in 1912 and 1914, respectively.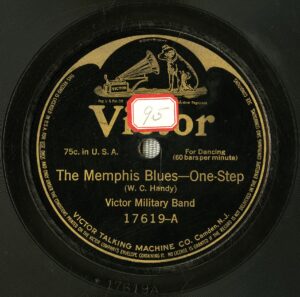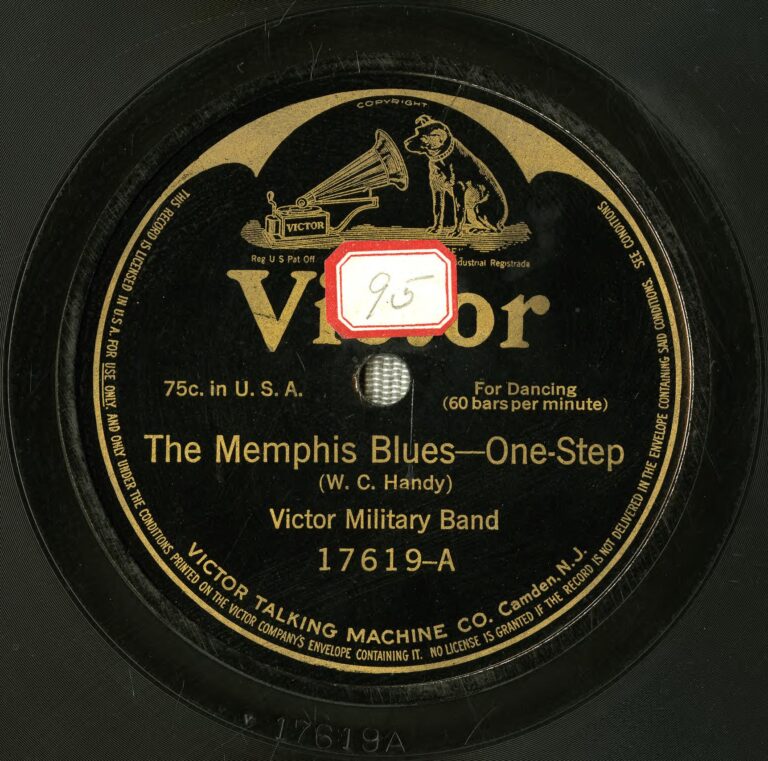 The Victor Military Band, a white ensemble sponsored by Victor Records, made the first commercial recording of "The Memphis Blues" at Victor's studios in Camden, New Jersey, in 1914. One of the three major early-twentieth-century American record companies, along with Columbia and Edison, Victor recorded several popular blues numbers by white artists in the 1910s. Thus, while the blues continued to evolve as a vernacular folk music in the largely insulated rural African American communities in which it originated, a commercialized version became part of the mainstream of American popular music.
Rise of the "City" Blues
The Great Migration, the mass movement of African Americans out of the rural South to urban areas of the North and West in the early twentieth century, gave rise to the "city" blues. Where the rural or "country" blues was folk music—largely improvised songs performed by artists with no formal training, played primarily on acoustic string instruments, and transmitted orally—city blues was more formalized, played by professionals in bands often featuring piano, wind and brass instruments, and rhythm sections, and incorporating popular music styles. City blues had a major impact on jazz, a new genre that became widely popular in the late 1910s through a blending of blues, ragtime, and popular music. The lines between jazz, city blues, and country blues were often blurred, with jazz and city blues artists moving freely between the two closely related genres and country blues artists often performing city blues songs that had become popular.
In 1920 Mamie Smith (1891-1946), a blues singer based in New York City, recorded "Crazy Blues," the first commercial recording by an African American blues artist. The recording was a big hit, reputedly a million seller, and gave rise to "race records," recordings targeted specifically to African American audiences. Numerous blues recordings by Black artists followed in the 1920s as record companies sought to exploit this previously untapped market. "Crazy Blues" also initiated the era of the classic female blues recording artist, with African American female blues vocalists assuming an especially high-profile role in the recording industry.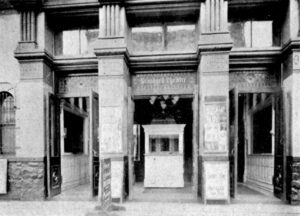 It was against this backdrop that the blues took hold in Philadelphia in the early twentieth century. The city's African American population increased dramatically in this period, from 63,000 in 1900 to 220,000 in 1930, and the migrants brought their southern musical traditions with them. No doubt country blues was played in private homes and other places where rural transplants gathered, but it was the more polished city blues style that predominated in Philadelphia. The area around Broad and South Streets in South Philadelphia was the city's primary African American entertainment district at this time, home to numerous clubs and bars and to larger Black venues such as the Standard, Royal, and Dunbar theaters that featured well-known blues singers such as Mamie Smith, Ethel Waters (1896-1977), and Bessie Smith (1894-1937), as well as jazz ensembles that played blues.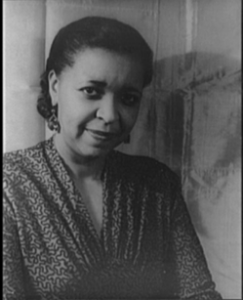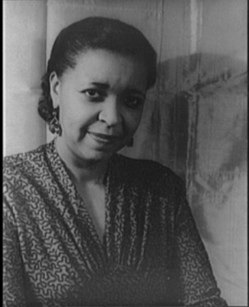 Ethel Waters was born in nearby Chester, Pennsylvania, and by the early 1910s was singing professionally in Philadelphia before going on tour and eventually becoming one of the most successful jazz and blues singers of the 1920s and 1930s. Bessie Smith was born in Chattanooga, Tennessee, and sang throughout the South before settling in Philadelphia in 1922, just as her very successful recording career was about to begin. Dubbed the "Empress of the Blues," Smith was the highest-paid African American entertainer of the 1920s and one of the most influential blues singers of all time. Although she toured often, South Philadelphia remained Smith's home and she performed in the city often until her death at age forty-three in an automobile accident. Accompanying Smith on some of her early recordings was clarinetist George Baquet (1881-1949), a New Orleans native who settled in Philadelphia in 1923 and spent the rest of his career in the city. Baquet also played with New Orleans pianist, composer, and bandleader Jelly Roll Morton (1890-1941, real name Ferdinand Joseph LaMothe), when Morton and his Orchestra recorded jazz and blues numbers for Victor Records in Camden in 1929.
White Musicians and the Blues
While blues was created and developed primarily by African Americans, white musicians adopted and popularized the genre as well. South Philadelphia jazz guitar virtuoso Eddie Lang (1902-1933, real name Salvatore Massaro), the son of Italian immigrants, made a series of blues recordings in the late 1920s with influential African American guitarist Alonzo "Lonnie" Johnson (1899-1970), a New Orleans native who was known primarily as a blues musician but who was also adept at jazz. Since interracial musical groupings were unacceptable in this period, Lang was listed on the recordings as "Blind Willie Dunn," a play on typical names of blues artists of the time.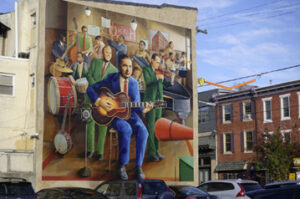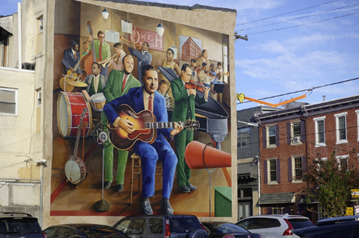 As popular music styles changed over the years, the blues continued to be an important influence. The post-World War II era saw the rise of a new type of blues—jump blues, later called rhythm and blues. Usually played in small combos featuring a few horns, a rhythm section, and a vocalist, jump blues fused basic blues-based harmonies and melodies and swing jazz rhythms into good-time dance and party music. Popular Philadelphia-based jump bands of the late 1940s and 1950s included Jimmy Preston (1913–84) and His Prestonians, Chris Powell (1921–70) and His Five Blue Flames, and various ensembles led by Bill Doggett (1916-1996). Preston and Powell had minor and regional hits with some of their recordings and Doggett had a big national hit in 1956 with "Honky Tonk," a mid-tempo blues instrumental.
These were all African American groups, but white musicians began to adapt the jump blues style, including country and western musician Bill Haley (1925–81), from Boothwyn, Delaware County, whose blending of jump blues and country-and-western styles in the early 1950s helped give rise to rock and roll. Haley's massive 1955 hit "Rock Around the Clock," featuring a simple blues-based melody and chord progression, ushered in the mid-1950s rock and roll craze. An important foundational music to rock and roll, the blues has remained a major influence on the genre ever since.
Local Blues Recordings
Jimmy Preston recorded for Gotham Records, which was based in Philadelphia from 1948 to 1956. Specializing in rhythm and blues and gospel, Gotham also recorded blues singers, primarily out-of-town artists but some local bluesmen as well. The latter included Doug Quattlebaum (1929-1996), who was born in South Carolina and moved to Philadelphia as a teenager. Quattlebaum's 1953 Gotham recordings did not sell well and his recording career stalled until he was rediscovered in the early 1960s while driving a Mister Softee ice cream truck in Philadelphia and playing his music through the loudspeaker. Philadelphia native Pete J. Welding (1935-1995), a music historian and record producer, heard Quattlebaum and arranged for him to record the album, Softee Man Blues, released in 1963 on another label. Welding also facilitated the recording career of Blind Connie Williams (c. 1915-1974), who was born in Florida and in the 1930s settled in Philadelphia, where he was active as a street musician, mixing blues and spirituals. A compilation album of Williams' recordings was issued in 1995 as Philadelphia Street Singer Blind Connie Williams: Traditional Blues, Spirituals, and Folk Songs. Harmonica player Charlie Sayles (b. 1948), a Massachusetts native who fought in Vietnam, also played on the streets of Philadelphia in the 1970s and 1980s and eventually had a recording and touring career as well.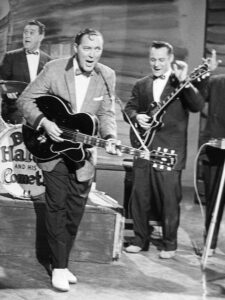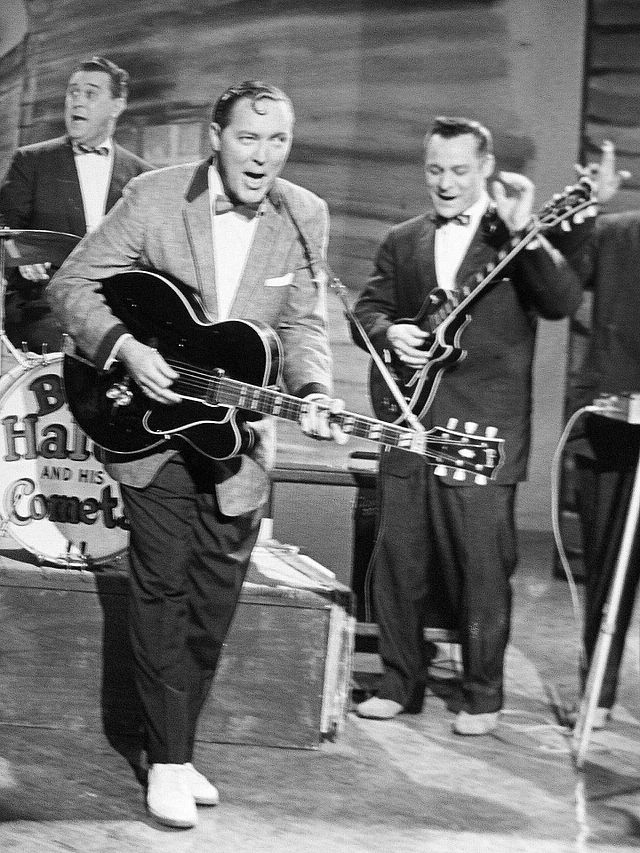 Blues Links to Other Genres
Blind Connie Williams' repertoire illustrates the close links between blues, rhythm and blues, and Black religious music, all of which were part of the larger body of twentieth-century vernacular African American music. There were many notable Philadelphia singers in the mid-century who moved across these genres, including Sister Rosetta Tharpe (1915-1973), an Arkansas native who settled in Philadelphia in the 1950s towards the end of her very successful career in gospel and rhythm and blues; Solomon Burke (1940-2010), the "King of Rock & Soul," who was a boy preacher and singer in Philadelphia before becoming a pioneer of soul music in the early 1960s; Howard Tate (1939-2011), born in Georgia and raised in Philadelphia, who was active in gospel and rhythm and blues before he had several soul hits in the 1960s; and Lloyd "Fatman" Smith (c. 1922-1989), an entertainer and rhythm and blues and jazz singer and instrumentalist who was also a popular DJ on Philadelphia Black radio station WHAT.
Original country blues made a comeback as part of the folk music revival of the 1950s and 1960s. Along with white folk music of the British Isles and rural America, folk aficionados embraced Black "folk blues" as part of the revival, which helped rejuvenate the careers of many older African American bluesmen. Area folk clubs such as the Gilded Cage and 2nd Fret, both located near Rittenhouse Square in Center City Philadelphia, and the Main Point in Bryn Mawr, Delaware County, Pennsylvania, often featured folk blues artists. The folk blues harmonica-guitar duo of Sonny Terry and Brownie McGhee (real names Saunders Terrell, 1911-1986, and Walter Brown McGhee, 1915-1996), from Georgia and Tennessee, respectively, recorded the album At the 2nd Fret in 1962. The Philadelphia Folksong Society, founded in 1957, also sponsored performances by blues musicians, both in local clubs and coffeehouses and at its annual Philadelphia Folk Festival, which began in 1962. Folklorist Kenneth Goldstein (1927-1995), co-founder and early program director of the Philadelphia Folk Festival and chair of the Department of Folklore and Folklife at the University of Pennsylvania, was a prime mover in the 1960s folk music revival. He produced a number of albums by folk blues musicians, including Terry and McGhee's At the 2nd Fret.
Gerald Lawrence "Philadelphia Jerry" Ricks (1940-2007), an African American singer and guitarist who was born and raised in the city, was a booking agent at the 2nd Fret from 1960 to 1966, where he came to know and learn from older country blues masters. Ricks subsequently carved out a career in folk blues, performing and recording in both America and Europe into the early 2000s.
In particular, Ricks learned from two older southern bluesmen who settled in Philadelphia and resurrected their careers during the 1960s folk revival: Lonnie Johnson and Nehemiah Curtis "Skip" James (1902-1969). Johnson, after a varied career following his late 1920s duets with Eddie Lang, including some successful mid-1940s rhythm and blues recordings, had given up music and was working as a janitor in Philadelphia when local disc jockey Christiern Gunnar "Chris" Albertson (1931-2019) arranged for him to record the 1960 album, Blues by Lonnie Johnson. This marked Johnson's return to performing and recording. (Albertson later wrote the definitive biography of Bessie Smith.) Mississippi-born Skip James was rediscovered in 1964, came into prominence at the Newport Folk Festival that year, moved to Philadelphia shortly thereafter, and spent his final years in the city, where one of his local appearances was recorded in 1966 and released years later as Skip James Live at the 2nd Fret, Philadelphia. (English rock and blues guitarist Eric Clapton (b. 1945), whose band Cream had recorded James' song "I'm So Glad" in 1966, paid for James' West Philadelphia house.)
Bonnie Raitt, David Bromberg, and Others
Local white musicians had notable careers fusing rock, folk, and blues styles as well. Singer/guitarist Bonnie Raitt (b. 1949), a California native, moved to Philadelphia in 1969 and began her career playing folk blues at the 2nd Fret, Main Point, and other area venues, often performing with and learning from older African American blues musicians. The blues was a major part of the repertoire of multi-instrumentalist David Bromberg (b. 1945), who was born in Philadelphia and raised in Tarrytown, New York. Working in a variety of vernacular roots music styles since the mid-1960s, Bromberg moved in 2002 to Wilmington, Delaware, where he was still active in the early 2020s. Also still active in the greater Philadelphia area in this period were Wilmington native George Thorogood (b. 1950), a guitarist and vocalist who had a successful career in blues-based rock and roll beginning in the 1970s; harmonica player Steve Guyger (b. 1952), who was born in Philadelphia and spent many years playing with Chicago blues greats; and the Dukes of Destiny, an interracial band founded in 1985 that played local clubs and parties.
Radio disc jockeys did much to keep the blues alive in Philadelphia over the years. DJ, record label owner, and producer Ulysses Kae Williams (1921-1987) played primarily blues during his long tenure as "Kae Williams" on Black radio station WDAS in the 1950s and 1960s. Longtime Philadelphia folk music DJ Gene Shay (real name Ivan Shaner, 1935-2020), co-founder, early producer, and emcee of the Philadelphia Folk Festival, championed many blues musicians on his Philadelphia radio shows from the early 1960s to late 2010s. The Blues Show, hosted by Jonny Meister (b. 1949), a Saturday night staple on WXPN that began in 1977 and was still on the air in the early 2020s, featured both historic and contemporary blues while also highlighting local artists and serving as a clearinghouse for area blues shows and activities. Many of these events were sponsored by non-profit organizations such as the Philadelphia Folksong Society, Bucks County Blues Society, and Philadelphia Blues Machine, the latter two founded in 1977 and 1986, respectively. In the commercial realm, Warmdaddy's, a blues club that opened in 1995 in the Old City section of Center City and moved several times thereafter, was Philadelphia's most prominent blues-focused venue in the late twentieth/early twenty-first -century, while local rock, folk, and jazz clubs sometimes featured blues artists.
Through all its stylistic developments and adaptions, the blues remained a popular musical genre in Philadelphia from the early twentieth to early twenty-first century, and the region served as home to a number of important blues artists and organizations.
Jack McCarthyis a longtime Philadelphia archivist and historian who has held leadership positions at several area historical institutions and directed a number of major archives and public history projects. He specializes in Philadelphia music history and regularly writes, lectures, and gives tours on the subject and has curated exhibits and consulted on documentaries on Philadelphia music. He serves as consulting archivist for the Philadelphia Orchestra and Mann Music Center and directed the first phase and currently serves as consulting archivist for the Philadelphia Jazz Legacy project. The author wishes to thank Jonny Meister for providing much useful information and insight for this essay. (Author information current at time of publication.)
Copyright 2023, Rutgers University.