Rock Music and Culture (Late 1960s to Present)
Essay
Although Philadelphia was a national trendsetter in rock and roll in the late 1950s and early 1960s, it lost its preeminence in the mid-1960s as tastes changed and the music moved in new directions. While a new home-grown style of African American soul music emerged in the late 1960s and early 1970s that once again put Philadelphia at the forefront of popular music, the city's rock-and-roll scene took on a different identity. The earlier, simpler rock-and-roll style that brought Philadelphia prominence in the late 1950s evolved a decade later into a hard-driving, experimental type of music. In Philadelphia and other cities, rock and roll morphed into "rock"—psychedelic rock, progressive rock, hard rock—and a new underground culture developed around it.
The new music took shape in clubs and coffeehouses, including the Trauma on Arch Street, the 2nd Fret on Sansom Street near Rittenhouse Square, and the Kaleidoscope in Manayunk, but the focal point of the emerging culture was the Electric Factory, a rock club that opened in February 1968 at Twenty-Second and Arch Streets. Owned by local club proprietors the Spivack brothers—Herb (b. 1932), Jerry (1929-84), and Allen (b. 1938), and their partner for a brief time, Shelley Kaplan (1939-2016)—and managed by young promoter Larry Magid (b. 1942), in the late 1960s the Electric Factory featured groups such as the Grateful Dead, Jefferson Airplane, Janis Joplin (1943–70), Jimi Hendrix (1942–70), the Who, and Pink Floyd. In addition to headlining national and international rock artists, the club usually had a local act on each bill. Groups from Philadelphia's underground rock scene appeared frequently, including the American Dream, Mandrake Memorial, Elizabeth, Edison Electric, Woody's Truck Stop, Sweet Stavin Chain, and Nazz. The leader of Nazz, Upper Darby native Todd Rundgren (b. 1948), later achieved fame as a solo artist.  
The Electric Factory lasted less than three years, closing in late 1970, but it gave birth to Electric Factory Concerts, which became one of the premier rock-concert promotion companies in the nation. Magid and the Spivack brothers continued to run the company, with Magid, who was made a full partner in 1969, eventually taking on primary management responsibilities. Rock music grew to be big business in the 1970s; groups that played to twenty-five hundred at the Electric Factory in the late 1960s could a few years later play to twenty thousand at the Spectrum, the South Philadelphia sports arena that opened in 1967 and served as the region's main large-scale rock concert venue for many years. This was the beginning of "arena rock." With a large and passionate fan base and Electric Factory Concerts booking the acts, the Spectrum became an important stop on the big-time rock concert circuit.
Rise of Rock Festivals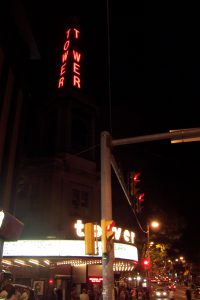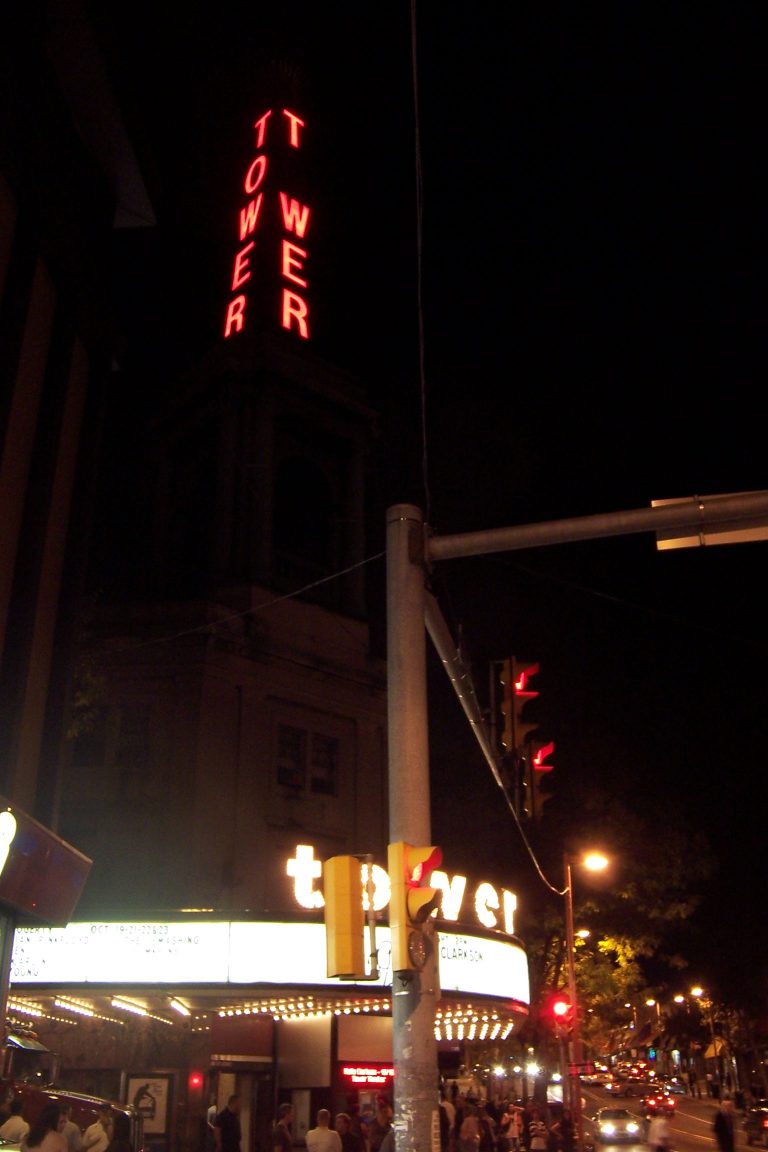 In the late 1960s, rock festivals also came into vogue. Electric Factory Concerts sponsored several Quaker City Rock Festivals at the Spectrum and in the summers presented "Be-Ins" at Belmont Plateau in Fairmount Park. These free outdoor events offered music, food, and vendors. In early August 1969 Electric Factory Concerts produced the Atlantic City Pop Festival, a major three-day rock festival at the Atlantic City Race Course that featured dozens of artists and drew over one hundred thousand people. The Atlantic City Pop Festival preceded the more famous Woodstock festival in upstate New York by two weeks and featured many of the same performers.
While major rock acts played the Spectrum in the 1970s and 1980s, many types of venues, large and small, offered rock music throughout the Philadelphia region. Rock moved out of the underground and into the mainstream in this period and could be heard everywhere from corner bars to midsize clubs to movie theaters and vaudeville houses that were converted into concert halls. Venues converted for rock concerts included the TLA and Trocadero in downtown Philadelphia, the Tower Theater in Upper Darby, and, somewhat later, the Keswick Theatre in Glenside. Ripley's on South Street and the Chestnut Cabaret in West Philadelphia were popular midsize rock clubs, while the Empire Rock Club in Northeast Philadelphia became an important large venue for heavy metal and glam rock in the 1980s. J.C. Dobbs and the Khyber Pass, small downtown rock clubs, achieved legendary status in the 1970s and 1980s as places where both local acts and emerging national and international artists could get a start and cultivate a following. Another venue, the Hot Club, featured punk and new wave rock. For ten years beginning in 1972 the Electric Factory team operated the Bijou Café, a 275-seat downtown venue that featured rock music, along with folk, jazz, and comedy, in a more sophisticated club setting. The Main Point, the region's premier folk club that opened in Bryn Mawr in 1964, often featured rock and folk rock artists in the 1970s before closing in 1981.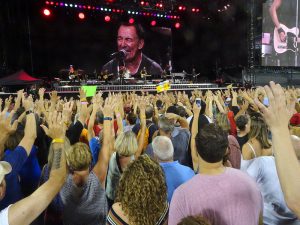 Out of this dynamic environment came a number of local rock artists who achieved national success in the 1970s and 1980s, including Hall & Oates, the Hooters, George Thorogood (b. 1950) & the Delaware Destroyers, Robert Hazard (1948–2008) & the Heroes, Cinderella, Tommy Conwell (b. 1962) & the Young Rumblers, Pretty Poison, and the Dead Milkmen, the latter Philadelphia's best-known punk rock group. Artists who enjoyed strong local followings but whose popularity did not extend much beyond the Philadelphia region included the A's, Beru Revue, Johnny's Dance Band, Kenn Kweder (b. 1952), the Alan Mann (1954–87) Band, and the Vels. Emerging rock stars from nearby areas who had their first significant success in Philadelphia or whose careers received a major early boost in the city included Billy Joel (b. 1949) and Bruce Springsteen (b. 1949), while British artists David Bowie (1947–2016), Elton John (b. 1947), and the group Yes achieved early career success in Philadelphia as well. Local rock radio stations WMMR, WIOQ, and WYSP promoted these artists and played a key role in the city's flourishing rock scene, particularly WMMR, the preeminent Philadelphia rock station in the 1970s and 1980s.
Rock Diversifies
There was no characteristic "Philadelphia sound" of rock music in this period, as there was with the city's soul music or as there had been a decade earlier when Philadelphia was a national trendsetter in rock and roll. Rock music had diversified into a wide range of styles: progressive and "art" rock, heavy metal, glam, dance and pop rock, funk rock, folk rock, country rock and rockabilly, blues-based rock and roll, punk and new wave, reggae and ska rock. All of these styles became part of the Philadelphia rock scene to some degree. Some groups specialized in a particular style while others incorporated elements of several. Unlike other cities—San Francisco and the psychedelic sound, Los Angeles and folk and country rock, Seattle and grunge rock—Philadelphia after the mid-1960s did not produce a high-profile group of artists identified with a particular rock style.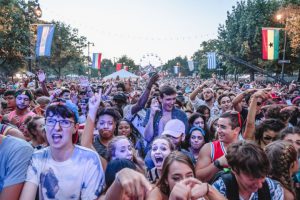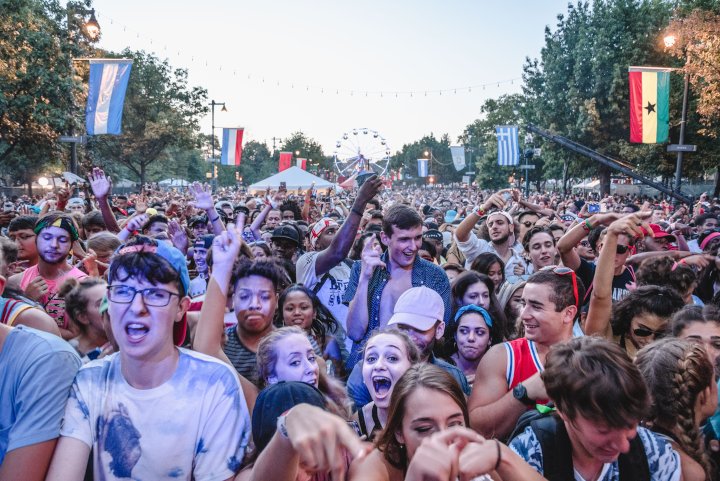 In the late 1970s, arena rock gave way to stadium rock, as venues and audiences grew even larger. Philadelphia's two largest stadiums, John F. Kennedy (JFK) and Veterans Stadiums, hosted a number of large-scale rock concerts promoted by Electric Factory Concerts. The biggest by far was Live Aid, a benefit to fight world hunger, held on July 13, 1985, at JFK Stadium, with a simultaneous concert at Wembley Stadium in London. Some 100,000 attendees in Philadelphia heard dozens of the biggest names in rock while a worldwide audience of almost two billion watched a TV simulcast of the concerts. The event was reprised twenty years later when Philadelphia and several other cities worldwide hosted Live 8 concerts on July 2, 2005. Philadelphia's Live 8 concert took place on the Benjamin Franklin Parkway, which became the main site for the city's large-scale outdoor music festivals.
Several midsize rock venues opened and closed throughout the region in the 1980s and 1990s, while small clubs and local bars continued to serve as vital outlets for the music. New concert promoters also entered the business, challenging the primacy of Electric Factory Concerts. In 1995 Larry Magid and his partner Allen Spivak opened a second Electric Factory, a rock club in Northern Liberties similar in size to their original 1960s venue. In 2000, while keeping their namesake club, they sold Electric Factory Concerts to a conglomerate concert promotion company that eventually became Live Nation Entertainment. In 2015 Live Nation opened Fillmore Philadelphia, yet another major rock club, not far from the second Electric Factory.
These larger clubs were key venues in presenting established and emerging rock artists to Philadelphia audiences in the early twenty-first century, as were long-running theaters such as the TLA, Trocadero, and Keswick. Major rock concerts took place at the Wells Fargo Center, the sports arena that opened in 1996 to replace the Spectrum (which continued hosting rock concerts until it was demolished in 2011), and mega concerts with top-tier rock artists were staged at Lincoln Financial Field and Citizens Bank Park, the football and baseball stadiums that replaced Veterans Stadium in the early 2000s. Large outdoor venues that hosted rock concerts have included the Mann Music Center, which opened in 1976 in Fairmount Park, and the BB&T Pavilion, which opened in 1995 in Camden, New Jersey. Outdoor festivals, held primarily on the Benjamin Franklin Parkway or Penn's Landing, offered yet another setting in which to hear rock music in Philadelphia.
From corner bars to stadium mega concerts, Philadelphia remained a vital center for rock music in the early twenty-first century. It also continued to be a fertile training ground for young rock musicians, regularly producing artists who contributed to the vibrant local rock music scene and in many cases went on to national and international fame.
Jack McCarthy is a music historian who regularly writes, lectures, and gives walking tours on Philadelphia music history. A certified archivist, he recently directed a major project for the Historical Society of Pennsylvania focusing on the archival collections of the region's many small historical repositories. Jack serves as consulting archivist for the Philadelphia Orchestra and the Ma9nn Music Center and worked on the 2014 radio documentary Going Black: The Legacy of Philly Soul Radio. He gave several presentations and helped produce the Historical Society of Pennsylvania's 2016 Philadelphia music series, "Memories & Melodies." (Author information current at time of publication.)
Copyright 2017, Rutgers University