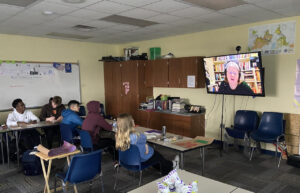 Could there be a better city than Philadelphia for exploring "how a community or city modernizes yet maintains its roots from the past?" This question is at the heart of a January Term experience for students from University High School of Indiana, who have been reading selections from The Encyclopedia of Greater Philadelphia to prepare for their January 17-20, 2023, visit to the City of Brotherly Love. The Encyclopedia's editor-in-chief, Charlene Mires, spoke with the students by video prior to their trip.
Follow along with some of the students' destinations with these essays:
Welcome to our young friends and their teachers from metro Indianapolis!